Public Comment Invitation
5/27/2020
The City of Hazen invites its citizens and other interested persons to provide public comments to identify potential outdoor park and recreation needs and priorities.
Following the identification process, city officials will select those priorities to be submitted to the Arkansas Department of Parks, Heritage and Tourism for an Outdoor Recreation Matching Grant application. Ethnic minorities, persons with disabilities, senior citizens, and special interest groups are encouraged to participate.
For those unable to respond to the city's website, you may mail or hand deliver written comments to City Hall PO Box 564 or 111 N. Hazen Ave., Hazen, AR 72064 or call the city at 870-255-4522. All comments should be received by Monday, June 8, 2020.
Images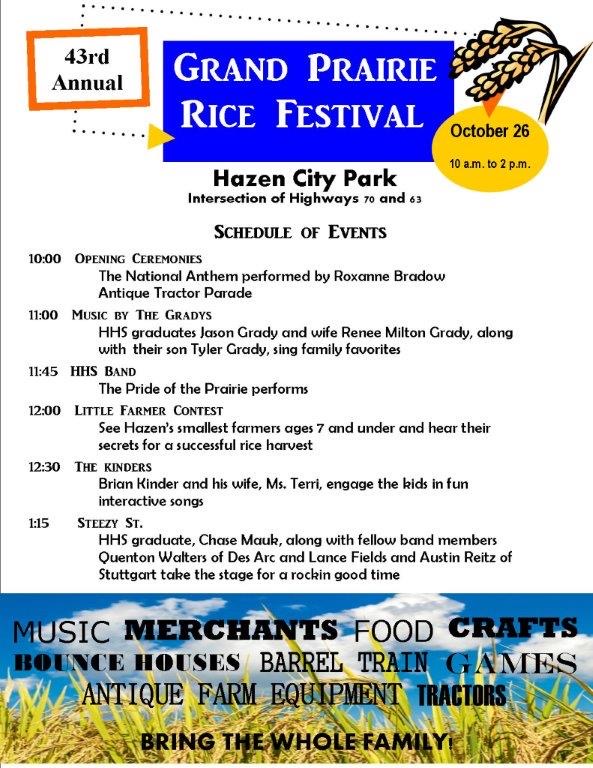 Rice festival